New York Pitch Conference Reviews – Dialogue With an Author
Posted by admin on 6/23/14 • Categorized as Related Rants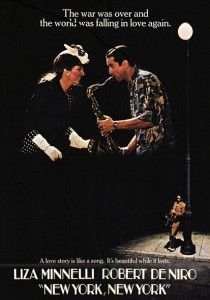 INTERVIEW WITH AUTHOR KIM BOYKIN – A REVIEW OF THE NEW YORK PITCH CONFERENCE ( by Algonkian Writer Conferences )
AWC: What is the backstory of Kim Boykin? You're working with the South Carolina writers group and editing the Quill? How long have you been writing fiction?
Kim: How far back do you want to go? Growing up, I learned how to tell a story from my grandpa in rural Georgia who held court under an old Mimosa. When the weather was too rough to farm, people would come in droves just to hear him tell tales and share his unique take on the world. As a child, I was enthralled, but when I started to write, really write, I realized what a master teacher of pacing and sensory detail he was. I wrote and tossed, not to be confused with pitched, two novels, then wrote a version of THE WISDOM OF HAIR ten years ago.
I got an agent but she died after the first round of submissions; the agent I inherited didn't get southern fiction at all. When it was clear she had no intention of selling my novel, I left and just kept writing books. I turned 53 this year, which doesn't mean anything other than I've been at this a really long time. I've dabbled with queries and attended a conference or two, but nothing really happened until I attended the New York Pitch Conference.
I'm on the board of the South Carolina Writer's Workshop, which is an statewide organization dedicated to helping its member develop as writers and publish. We have a very well respected conference in Myrtle Beach, SC every year. As a matter of fact I pitched the same novel to four agents last year, but I didn't have a clue as to what I was doing. Part of the pitch is finding out what works and doesn't work in your story itself. I didn't really understand that until I went to New York.
AWC: Kim, do tell, what is the origin of THE WISDOM OF HAIR? How did you arrive at this concept, and having arrived, how did you evolve it into an entire novel?
Kim: Well, the title came from one of the editors at the pitch conference and it just stuck. But the story came to me like all my stories, voices in my head, telling me what to write. It didn't hurt that I spent a lot of time when I was growing up hanging out at my mother's beauty salon. She had a lot of interesting clients–war brides, a Zigfield girl, all kinds of women with all kinds of stories but the one thing they had in common was their hair and the belief that if they could change their hair, they could change their life.
Funny thing is, until I had to write a pitch and figure out what made my common story uncommon, I didn't see that. But that's exactly what had the editor's nodding their heads and asking to see the script.
AWC: Who is your readership for this book? Are you working on marketing plans now?
Kim: If I had to dust off my marketing degree and figure out that kind of stuff, I'd say Women 35-54 would be the core demo. But the concept of fix your hair/fix your life is universal among women, which is why I've created a blog, thewisdomofhair.com and a Facebook page by the same name. The idea is to get women talking about their hair. The first entry has the thoughts from two women, a dyed in the wool Baptist from South Carolina and a Muslim student from Canada. So what does it mean when their views about hair coincide? It means we've found something universal, a common wisdom that can change the world or at least change our world. How cool is that?
So the takeaway is social media is huge. When the blog is ready for prime time, my agent's going to tweet about it, and I've got other folks out there ready to spread the gospel of HAIR. I also have another blog boykinshecook.com and a website kimboykin.com. One thing the editors made clear at the Pitch Conference in NY was, if you don't have a blog or a website, get one.
AWC: How long were you looking for an agent before you found your current agent?
Following the conference, I queried 57 agents between July 9 and the 24th. Sixteen agents asked to read; ten asked for the whole manuscript, and five asked for exclusives, which of course I couldn't give them because so many agents were reading. On July 25, I had my first offer for representation. I sent out a letter to the other agents to let them know and heard from three who said they were going to read the script that night. One of the three called my house and left a message not to sign with anyone until I talked to her, but I did talk to Kevan Lyon and signed with, and that was that.
How long was I looking for an agent before that? Seven years!
It's great to pitch a book, but you also have to have written a good story. If the writing isn't good, you've wasted a huge opportunity. I felt good about the writing but even that changed after the New York Pitch Conference when I talked to the editors and saw things in my pitch they responded positively to. For example, in the story the protagonist's mother is an Appalachian version of Judy Garland (the lounge singer, not Dorothy Gale.) The editors really liked that, so I came home and punched that up throughout the book and opened the first chapter with a great scene complete with Mama, which got me a lot of looks from agents.
AWC: What series of events got this over the top and signed with a top literary agency?
Kim: What made the difference for me was the conference. After having an agent who passed away and then inheriting one who really didn't want me, the idea of pitching directly to publishing house editors in New York was very appealing. I was able to finally sign with a great agent because of the first paragraph of my query letter which noted the publishers at the conference who were enthused about my novel. And she's interested in the new book I'm writing about a lady cop down in the Low Country who finds redemption from her own past by helping a victim of black market adoption. Lots of strong Southern women, snappy dialogue, and set in the Charleston, SC area which is hot thanks to Pat Conroy, Dorthea Benton Frank, and everybody in between who writes about the Low Country.
AWC: What is your next book about? It feels like a series could develop from this.
Kim: There might be, the protagonist and her best friend were very appealing to all the agents who read the story.
AWC: When can the staff of Algonkian Writer Conferences come to South Carolina and sample some of your cooking?
Kim: Boykinshecook.Com is about two of my great obsessions, WRITING (check out my new post "Lessons From My Childhood About Writing") and FOOD. So if you all make it down this way, just give me a little heads up so I set enough places at the table. Y'all come!
____________
This interview was conducted by Algonkian's New York Pitch Conference staff
Comments are closed.