Letter from the Editor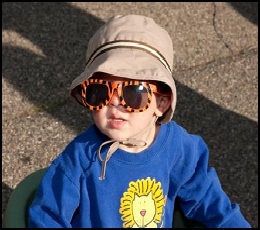 Currently at Portal del Sol: An interview from Amy Ash with Puerto del Sol editors Carmen Gimenez Smith and Evan Lavender-Smith, compelling insights from editors Matt Bell and Nate Pritts, Joseph Harrington's take on genre and power, an introduction to Vinyl magazine,  journal reviews of Contrary, Staccato, Storyglossia, Gigantic, and Glossolalia, and more. Dive in!

Dear Reader,
Welcome to the new Portal del Sol! I'm delighted to share with you the first iteration of the relaunched Portal del Sol, a journal dedicated to the study of literary magazines, editors, writers, and readers.
In the beginning, as we considered what this new Portal might be able to offer readers, we determined that what we really wanted was to "critically explore the means by which contemporary literature reaches its reader, providing honest thoughtful perspectives on journals, their content, and the writing, editing, and publishing life." Nate Pritts, editor of H_NGM_N and a Portal contributor, explained his experience working with the Portal as "a chance to be weighty & real." We want to be a part of this getting at the real, and to zero in on actual issues.
To that end, we publish several kinds of content. The original Portal del Sol offered interviews with editors and short reviews of journals, and we are determined to continue these valuable contributions. This month, Amy Ash presents an interview with Carmen Gimenz Smith and Evan Lavender-Smith, the brilliant editors of Puerto del Sol. Furthermore, new reviews of magazines like Storyglossia and Gigantic, among others, appear. The important work of previous Portal editors and contributors in these forms has been preserved on the site, in the review archive and editor interview sections. In addition to presenting this previous content, we plan to return to the journals listed in the blurb archive, reviewing them again as they are now.
The new Portal offers additional features, including conversations between editors, feature essays, creative work, and other projects. Currently, we're honored to present a conversation between Matt Bell of The Collagist and Nate Pritts, a conversation real in so many ways and a must-read for those invested in the literary landscape. Likewise, Joseph Harrington considers genre in his essay, "Of Genre and Power," and in the upcoming weeks, we'll begin a regular column called "Future Tense" from Ben Pfeiffer.
We're invested in including a multitude of voices and perspectives at the Portal, and we want to hear from you. If you are interested in participating in the editor interview series or editors in conversation feature, or in contributing an essay or creative piece, please let us know. Check the submission page for more details.
Thank you very much to our staff and contributors, without whom the Portal would simply not be possible. Also, the encouragement and support we've received in the past few months, as we've worked to realize this project, has been overwhelming, a driving force that has propelled us forward. We hope to show our appreciation in the upcoming weeks and months, through everything the Portal tries to do and what it presents.
Callista Buchen