No Pulitzer Prize Awarded for Fiction This Year
Posted by admin on 4/23/12 • Categorized as Related Rants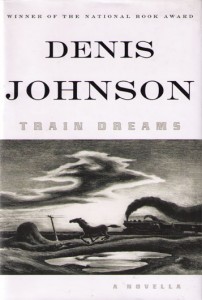 By: Becky Fine-Firesheets
For those who haven't followed the Pulitzer Prize controversy, the fact that the board of 18 members did not choose a fiction winner out of the three, fabulous novels presented to them by jurors has ruffled some literary feathers (the final nominees were David Foster Wallace's "The Pale King," Denis Johnson's "Train Dreams" and Karen Russell's "Swamplandia!").
While I'd like to think this decision, or indecision, resulted from the fact that all three books were so good they couldn't choose just one, it ends up sending a stronger message that nothing was good enough to win.  I find this to be insulting to the nominees and to other authors who published wonderful works this year.  But even more unfortunately, I think the Pulitzer Board lost an opportunity to celebrate "distinguished" literature in a way that actually does reach the masses.  Badly written novels end up selling millions of copies for millions of reasons, despite their lack in quality.  Sure, the nominated authors have sold many books and have achieved some level of fame, but my point is that a typical American reader doesn't go out of his way to find well-written literature.  However, he might see an article in the Times on the latest Pulitzer winner, pick that book up on his way home from work and then maybe even share it with his friends who are still hung up on the Twilight saga.
The Pulitzer Prize is an opportunity to recognize and promote an extremely talented author with real skill and the ability to tell a great story, while also sending the message that well-crafted novels are still important and worthy of praise and attention.  This year, the board blew it.
Many writers much more distinguished and prevalent than I also have opinions on the Pulitzer:
Professor, author and 2012 Pulitzer juror Maureen Corrigan finds flaws in the process in her article in the Washington Post.
Author Ann Patchett claims the decision is a major loss for the fiction world in her Op-Ed in The New York Times.
AP journalist Hillel Italie presents a less biased, more news-based take on this year's process in The Seattle Times.
The Daily Beast calls the decision a "snub" and explores differing opinions about the Pulitzer Board.
The Huffington Post claims the Board's decision means "no book is worthy of the prize;" various Twitter comments accompany the article.
Comments are closed.